Design by Anglers for Anglers
Tri-Cast Clothing
For 2008 we launched a truly fantastic set of Matching Clothing. Made especially for the discerning Angler who wishes to go fishing in all conditions and yet remain warm and dry.
All of our clothing is made from a new Exlat Material, this unique material offers you the perfect combination of being light, fully breathable and both water and windproof. That, together with all the seams being specially sealed, double stitched and taped, displays all the qualities you expect from the more expensive product. In addition the design and selective colours used in each garment will make you the envy of all your fishing friends.
Before launching this new range our sponsored teams have tested the designs and materials thoroughly, during the last 6-9 months. The feed back has been very encouraging and constructive, their only complaint being that they were too warm, on those odd warm winter days we all wish for.
Using the Tri-Cast Corporate Colours of Maroon and Black with white piping, each garment comes complete with the Tri-Cast logo embroidered in Silver Silk thread. The range of products includes ¾ length jackets, one Silk lined, with the option of a zip out fleece, the other has an integral 4oz Quilted lining. To complete the range there is also a Bib n Brace; a stylish Bomber Jacket, Over Trousers and a Warm Fleece.
In addition we also offer anglers the opportunity to size their own products correctly (made to measure facility) as well as customising the clothing by having your name individual name embroidered on the front chest pockets. Both of these facilities mean that all clothing is individually made to order, therefore please allow approx 4 to 6 weeks for delivery.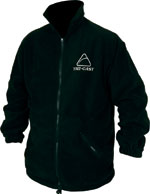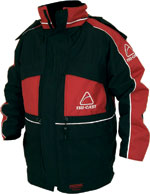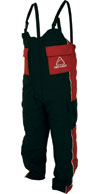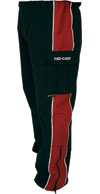 | | | | |
| --- | --- | --- | --- |
| Model Ref. | Description | Lined | SSP |
| TCQJ-3/4 | TRI-CAST QUILTED 3/4 JACKET | QUILTED | £209.99 |
| TCQJ-3 | TRI-CAST UN-QUILTED 3/4 JACKET | UNQUILTED | £194.99 |
| TCBJ | TRI-CAST BOMBER JACKET | LINED | £109.99 |
| TCF | TRI-CAST FLEECE | | £58.99 |
| TCBNB | TRI-CAST BIB N BRACE QUILTED | QUILTED | £109.99 |
| TCOT | TRI-CAST OVER-TROUSERS | UNQUILTED | £58.99 |