Feeder Rods
TRI-CAST TRILOGY LONG RANGE FEEDER RODS. 2017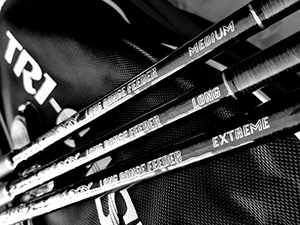 Tri-Cast have now launched a series of 3 new Feeder Rods based on a demand for a very specialised action.
Each of these three rods have a stiff action within the butt and lower section, but have a softer tip section for easy bite detection and for hooking and playing these soft mouth fish.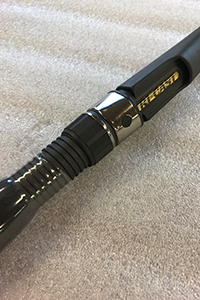 As the name implies, LONG RANGE FEEDER RODS, these rods have the capability of casting great distances, in fact the 14ft model will cast well beyond 100mtrs, and yet even at these lengths these models have very sensitive bite detection and line pick up to connect with bites.
Using the latest Winch Reel fittings from the USA ensuring your reel will not move under intense casting pressure and combined with our very high tech guides also from the States means that these rods have the very best of the best when it comes to fittings.
So in the first three rods with have a 12ft which is a medium range feeder, then the 13ft which is a long range feeder and to complete the list is the 14ft which is an extreme range feeder. Of course we do realise that distances cast will also depend upon the Angler himself and therefore we do not state any lengths.
| | | | | | | |
| --- | --- | --- | --- | --- | --- | --- |
| PRODUCT | LENGTH | TIPS | C/W | L/R | RRP | SSP |
| LONG RANGE FEEDER MEDIUM | 12FT | 3 TIPS 1oz, 1.5oz, 2oz | 120 grms | 2 - 6lb | £249.99 | £219.99 |
| LONG RANGE FEEDER LONG | 13FT | 3 TIPS 1oz, 1.5oz, 2oz | 150 grms | 2 - 8lb | £279.99 | £249.99 |
| LONG RANGE FEEDER EXTREME | 14FT | 3 TIPS 1.75oz, 2oz, 3oz | 200 grms | 2 - 10lb | £299.99 | £269.99 |